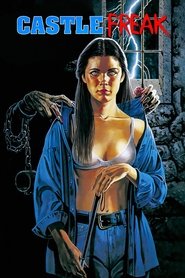 Castle Freak
John has inherited a castle in Italy and he moves there with his wife Susan and their blind daughter Rebecca. What they don't realize is that there is somebody else in the castle–an abused child left to die in the basement who has now become the castle freak and is out to wreak havoc.
Movie: Castle Freak
Rated: R
Genre: Drama, Horror, Mystery, Thriller
Director: Stuart Gordon
Actors: Barbara Crampton, Elisabeth Kaza, Jeffrey Combs, Jessica Dollarhide, Jonathan Fuller, Luca Zingaretti, Massimo Sarchielli
Tagline: Hideous. Hungry. And Loose.
Views: 77