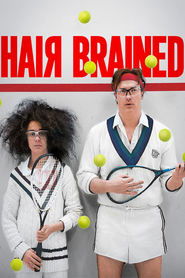 Hairbrained
A fourteen-year-old genius gets rejected by Harvard and ends up at a much lower ranked school where he makes friends with a mature student.
Movie: Hairbrained
Rated: PG-13
Director: Billy Kent
Actors: Alex Wolff, Brendan Fraser, Greta Lee, Julia Garner, Michael Oberholtzer, Parker Posey, Teddy Bergman
Tagline: This is Eli Pettifog. He's got a score to settle, and it's going to get hairy.
Views: 77