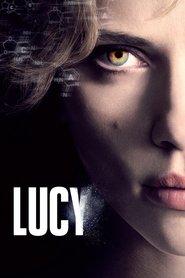 Lucy
A woman, accidentally caught in a dark deal, turns the tables on her captors and transforms into a merciless warrior evolved beyond human logic.
Movie: Lucy
Rated: R
Genre: Action, Science Fiction
Director: Luc Besson
Actors: Amr Waked, Analeigh Tipton, Choi Min-sik, Julian Rhind-Tutt, Morgan Freeman, Pilou Asbæk, Scarlett Johansson
Tagline: The average person uses 10% of their brain capacity. Imagine what she could do with 100%.
Views: 107