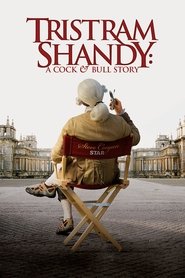 A Cock and Bull Story
Steve Coogan, an arrogant actor with low self-esteem and a complicated love life, is playing the eponymous role in an adaptation of "The Life and Opinions of Tristram Shandy, Gentleman" being filmed at a stately home. He constantly spars with actor Rob Brydon, who is playing Uncle Toby and believes his role to be of equal importance to Coogan's.
Movie: A Cock and Bull Story
Rated: R
Genre: Comedy
Director: Michael Winterbottom
Actors: Conal Murphy, Joe Williams, Keeley Hawes, Raymond Waring, Rob Brydon, Shirley Henderson, Steve Coogan
Tagline: Because everyone loves an accurate period piece.
Views: 184