0
(No Ratings Yet)
Loading...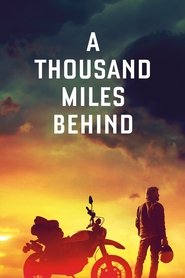 A Thousand Miles Behind
A man struggling with grief sets off across California on a solo motorcycle trip.
Movie: A Thousand Miles Behind
Rated: TV-14
Genre: Drama
Director: Nathan Wetherington
Actors: Bre Blair, Greg Evigan, Jeffrey Doornbos, Jeffrey Nicholas Brown, K.C. Wolf, Scott Kinworthy, Vanessa Christelle
Tagline: Hold on to let go.
Views: 147
When Marnie Was There
The Tiger Hunter
Once Upon a Time… in Hollywood
Once Upon a Time… in Hollywood
Los Angeles, 1969. TV star Rick Dalton, a struggling actor specializing in westerns, and stuntman Cliff Booth, his best friend, try to survive in a constantly changing movie industry. Dalton…
Evergreen
Evergreen
On his way up north to visit friends, BEN picks up a mutual acquaintance, SAM, from her apartment in the city. Instead of taking the Interstate, they both agree for…
Diary of a Chambermaid
Tracers
Allied
Allied
In 1942, an intelligence officer in North Africa encounters a female French Resistance fighter on a deadly mission behind enemy lines. When they reunite in London, their relationship is tested…
Neruda
Dating Amber
MDMA
MDMA
When an Asian American girl from the wrong side of the tracks is accepted by a prestigious university, she finds that her academic prowess can be put to lucrative use.
Your Name Engraved Herein
Nocturnal Animals