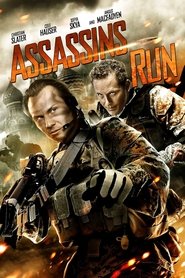 Assassins Run
Maya becomes the target of the Russian mafia after her husband, a successful American businessman, is killed.
Movie: Assassins Run
Rated: R
Genre: Action, Crime, Thriller
Director: Robert Crombie, Sofya Skya
Actors: Alexandra Sydoruk, Angus Macfadyen, Christian Slater, Cole Hauser, Marianna Khalifman, Maxim Esterkin, Sofya Skya
Tagline: Everything you trust. Everything you know. May be a lie...
Views: 128