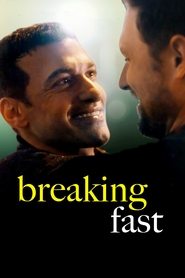 Breaking Fast
Mo, a practicing Muslim living in West Hollywood, is learning to navigate life post heartbreak. Enter Kal, an All-American guy who surprises Mo by offering to break fast with him during the holy month of Ramadan.
Movie: Breaking Fast
Rated: Not Rated
Director: Mike Mosallam
Actors: Aline Elasmar, Amin El Gamal, Diane Sellers, Haaz Sleiman, Michael Cassidy, Patrick Sabongui, Veronica Cartwright
Tagline: A Ramadan Rom-Com.
Views: 303