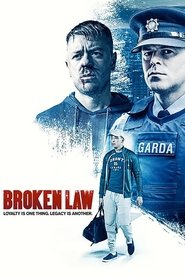 Broken Law
Dave Connolly is a respected member of the Garda Síochána but his loyalty to the law gets tested by his ex-convict brother Joe who is in desperate need of his help.
Movie: Broken Law
Rated: N/A
Genre: Drama
Director: Paddy Slattery
Actors: Ally Ni Chiarain, Gary Lydon, Gemma-Leah Devereux, Graham Earley, John Connors, Marie Ruane, Tristan Heanue
Tagline: Loyalty is one thing. Legacy is another.
Views: 161