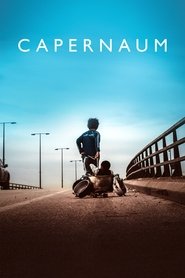 Capernaum
Zain, a 12-year-old boy scrambling to survive on the streets of Beirut, sues his parents for having brought him into such an unjust world, where being a refugee with no documents means that your rights can easily be denied.
Movie: Capernaum
Rated: R
Genre: Drama
Director: Nadine Labaki
Actors: Boluwatife Treasure Bankole, Cedra Izam, Fadi Kamel Youssef, Kawthar Al Haddad, Nadine Labaki, Yordanos Shiferaw, Zain Al Rafeea
Tagline: "Why are you suing your parents?" "For giving me life."
Views: 170