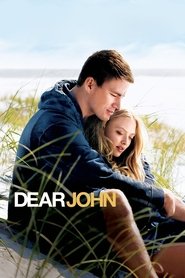 Dear John
While Sergeant John Tyree is home on two weeks leave from Germany, he meets Savannah after he dives into the ocean to retrieve Savannah's purse that had fallen off a pier. John eventually falls in love with Savannah, who promises to write to him until he returns from overseas.
Movie: Dear John
Rated: PG-13
Director: Lasse Hallström
Actors: Amanda Seyfried, Channing Tatum, Cullen Moss, D.J. Cotrona, Gavin McCulley, Henry Thomas, Richard Jenkins
Tagline: Love brought them together. Will fate tear them apart?
Views: 128