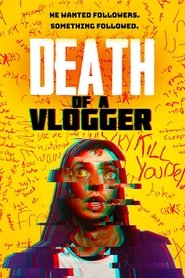 Death of a Vlogger
An ambitious vlogger experiences the dark side of the internet when his latest video, which features an alleged haunting, goes viral.
Movie: Death of a Vlogger
Rated: N/A
Director: Graham Hughes
Actors: Annabelle Logan, Graham Hughes, Joma West, Josie Rogers, Paddy Kondracki, Patrick O'Brien, Stephen Beavis
Tagline: He Wanted Followers. Something Followed.
Views: 88