0
(No Ratings Yet)
Loading...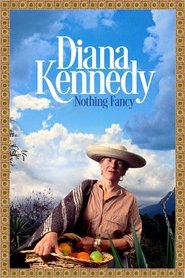 Diana Kennedy: Nothing Fancy
Cookbook author and environmental activist Diana Kennedy reflects on an unconventional life spent mastering Mexican cuisine.
The Eagle Huntress
The Eagle Huntress
Follow Aisholpan, a 13-year-old girl, as she trains to become the first female in twelve generations of her Kazakh family to become an eagle hunter, and rise to the pinnacle…
Soaked in Bleach
Soaked in Bleach
Twenty years ago, Kurt Cobain was found dead of an apparent gunshot wound to the head. The world was told it was a suicide, but evidence would lead many people…
Ella Fitzgerald – Just One of Those Things
Ella Fitzgerald – Just One of Those Things
Ella Fitzgerald was a 15-year-old street kid when she won a talent contest in 1934 at the Apollo Theatre in Harlem. Within months she was a star. Over the next…
American Tragedy
American Tragedy
A mother grapples to understand how her son became a school shooter and what it would take to prevent the next one.
Red Army
Red Army
A documentary highlighting the Soviet Union's legendary and enigmatic hockey training culture and world-dominating team through the eyes of the team's Captain Slava Fetisov, following his shift from hockey star…
Evelyn
Evelyn
Haunted by the suicide of a brother, a director and his kin walk across the UK in an emotionally trying, visually sublime journey toward healing.
Titicut Follies
Titicut Follies
The film is a stark and graphic portrayal of the conditions that existed at the State Prison for the Criminally Insane at Bridgewater, Massachusetts. TITICUT FOLLIES documents the various ways…
TINA
TINA
Tina Turner overcame impossible odds to become one of the first female African American artists to reach a mainstream international audience. Her road to superstardom is an undeniable story of…
Gimme Shelter
Gimme Shelter
The landmark documentary about the tragically ill-fated Rolling Stones free concert at Altamont Speedway on December 6, 1969. Only four months earlier, Woodstock defined the Love Generation; now it lay…
Best of Enemies
Best of Enemies
A documentary about the legendary series of nationally televised debates in 1968 between two great public intellectuals, the liberal Gore Vidal and the conservative William F. Buckley Jr. Intended as…
Albert Einstein: Still a Revolutionary
Albert Einstein: Still a Revolutionary
Using a wealth of rarely-seen archival footage, correspondence, and new and illuminating interviews, Julia Newman makes the case that Albert Einstein's example of social and political activism is as important…
The Minimalists: Less Is Now
The Minimalists: Less Is Now
They've built a movement out of minimalism. Longtime friends Joshua Fields Millburn and Ryan Nicodemus share how our lives can be better with less.