0
(No Ratings Yet)
Loading...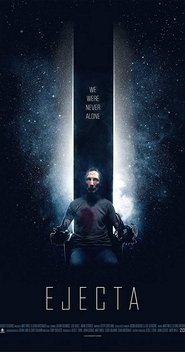 Ejecta
Two men witness an unexplainable event in the sky as a historic solar storm approaches, and they try to survive as a terrifying life form hunts them.
Movie: Ejecta
Rated: Not Rated
Genre: Science Fiction
Director: Chad Archibald, Matt Wiele
Actors: Adam Seybold, Ari Millen, Julian Richings, Justin Darmanin, Lisa Houle, Mark Gibson, Ry Barrett
Tagline: We were never alone.
Views: 94
Dead Rising: Watchtower
Dead Rising: Watchtower
Based on the game, Dead Rising takes place during a large-scale zombie outbreak. When a mandatory government vaccine fails to stop the infection from spreading, the four leads must evade…
Assassination Classroom: Graduation
Assassination Classroom: Graduation
Story continues with the students' own conflicts, Koro Sensei's identity and the fate of the world. The time limit for assassination is approaching.
Phoenix Forgotten
Phoenix Forgotten
20 years after three teenagers disappeared in the wake of mysterious lights appearing above Phoenix, Arizona, unseen footage from that night has been discovered, chronicling the final hours of their…
Predators
Predators
A mercenary reluctantly leads a motley crew of warriors who soon come to realize they've been captured and deposited on an alien planet by an unknown nemesis. With the exception…
Officer Downe
Officer Downe
A rookie cop is tasked with shadowing Officer Downe, a no-nonsense LAPD cop with regenerative powers, as he wages an ultra-violent war against the nefarious villains of Los Angeles.
Big Freaking Rat
Big Freaking Rat
Ranger BRODY, with the help of his nephew and niece DYLAN and NAOMI, is preparing to open the brand-new campground for the season. Everything is in order and the camp…
Age of Tomorrow
Age of Tomorrow
Mankind must fight to survive as Earth is invaded by hostile UFOs bent on destroying the planet. As the epic battle wages on, astronauts sneak aboard the mothership where they…
Midnight Special
Midnight Special
A father and son go on the run after the dad learns his child possesses special powers.
Nina of the Woods
Nina of the Woods
Nina is an aspiring actress from a small, rural town. Hired to give some authenticity to a reality show tailing Bigfoot near her hometown, Nina is excited–as any actor would…
A Mother of No Destination
A Mother of No Destination
Astronomers spot anomaly headed for the earths solar system. The wealthy elite keeps the destruction of the human race secret so they can prepare to only save themselves. After the…
Lazarus
Lazarus
A super powered vigilante fights an organization to free a city from darkness.
Fantastic Four
Fantastic Four
During a space voyage, four scientists are altered by cosmic rays: Reed Richards gains the ability to stretch his body; Sue Storm can become invisible; Johnny Storm controls fire; and…