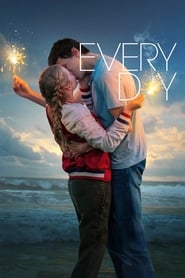 Every Day
16-year old Rhiannon falls in love with a mysterious spirit named "A" that inhabits a different body every day. Feeling an unmatched connection, Rhiannon and "A" work each day to find each other, not knowing what the next day will bring.
Movie: Every Day
Rated: PG-13
Genre: Drama, Fantasy, Romance
Director: Michael Sucsy
Actors: Angourie Rice, Colin Ford, Debby Ryan, Jacob Batalon, Justice Smith, Lucas Jade Zumann, Maria Bello
Tagline: Every day a different body. Every day a different life. Every day in love with the same girl.
Views: 138