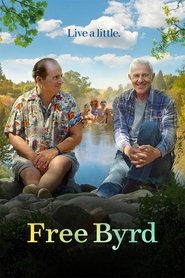 Free Byrd
A middle-aged underachieving van driver, Jay (Randy Nazarian), is assigned to drive an irascible senior, Harry (Raymond J. Barry), to a new home. Along the way they have a series of misadventures, including being picked up by a troupe of burlesque dancers led by Red (Shondrella Avery) and performing an impromptu comedy act. An enlightening journey that gives both men new perspective on life.
Movie: Free Byrd
Rated: TV-14
Genre: Comedy
Director: Tony Vidal
Actors: Bettina Devin, Bob Turton, Jeanne Young, Raymond J. Barry, Shondrella Avery, Teruko Nakajima, Toktam Aboozary
Tagline: Live a little.
Views: 193