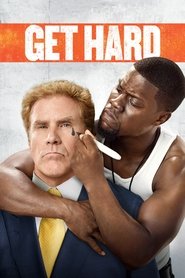 Get Hard
When obscenely rich hedge-fund manager James is convicted of fraud and sentenced to a stretch in San Quentin, the judge gives him one month to get his affairs in order. Knowing that he won't survive more than a few minutes in prison on his own, James desperately turns to Darnell– a black businessman who's never even had a parking ticket — for help. As Darnell puts James through the wringer, both learn that they were wrong about many things, including each other.
Movie: Get Hard
Rated: R
Genre: Comedy
Director: Etan Cohen
Actors: Alison Brie, Craig T. Nelson, Edwina Findley Dickerson, Erick Chavarria, Kevin Hart, T.I., Will Ferrell
Tagline: An education in incarceration.
Views: 205