0
(No Ratings Yet)
Loading...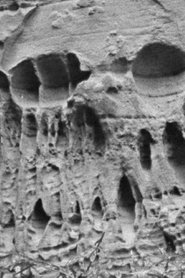 Ghost Strata
Filmed in various places over the globe, Ghost Strata explores the differing scales of impact that humanity's presence has on the earth in the past, present and into the future. Found sound and text create a meditation on time, memory, leftovers and extinction.
Movie: Ghost Strata
Rated: Not Rated
Genre: Documentary
Director: Ben Rivers
Actors: Jan Zalasiewicz, Julia Murarl, Marcia Farquhar, Renee Zhan
Views: 79
Midnight Family
Midnight Family
In Mexico City, the government operates fewer than 45 emergency ambulances for a population of 9 million. This has spawned an underground industry of for-profit ambulances often run by people…
Mirage Men
Mirage Men
UFOs: weapons of mass deception… For over 60 years teams within the US Air Force and Intelligence services exploited and manipulated beliefs about UFOs and ET visitations as part of…
kid 90
kid 90
As a teenager in the '90s, Soleil Moon Frye carried a video camera everywhere she went. She documented hundreds of hours of footage and then locked it away for over…
Mucho Mucho Amor: The Legend of Walter Mercado
Mucho Mucho Amor: The Legend of Walter Mercado
Once the world's most famous astrologer, Walter Mercado seeks to resurrect a forgotten legacy. Raised in the sugar cane fields of Puerto Rico, Walter grew up to become a gender…
Diving with Dolphins
Diving with Dolphins
A chronicle of the making of Disneynature's Dolphin Reef, the story of a young Pacific bottlenose dolphin named Echo. From wave surfing with dolphins in South Africa to dancing with…
This Is Personal
This Is Personal
While the 2016 election catalyzed the Women's March and a new era of feminist activism, Tamika Mallory and Erika Andiola have been fighting for their communities for decades. Their stories…
Creating Woodstock
Creating Woodstock
For three days in August 1969, nearly a half-million young people descended upon Max Yasgur's farm in upstate New York for the rock 'n' roll event that defined a generation….
They Shall Not Grow Old
They Shall Not Grow Old
A documentary about World War I with never-before-seen footage to commemorate the centennial of Armistice Day, and the end of the war.
The Last Cruise
The Last Cruise
Using intimate footage recorded by passengers and crew, The Last Cruise is a first-person account of the nightmare that transpired aboard the ill-fated Diamond Princess cruise ship, which set sail…
Making the Witcher
Making the Witcher
Journey into the extraordinary world of "The Witcher" — from casting the roles to Jaskier's catchy song — in this behind-the-scenes look at the series. Go behind the monsters, the…
Adam Sandler: Funny Guy
Adam Sandler: Funny Guy
Adam remains a consistent favorite among fans who are comforted that they will always have a good time. Get the inside story on this fascinating actor, comedian, screenwriter, producer, husband,…
76 Days
76 Days
Raw and intimate, this documentary captures the struggles of patients and frontline medical professionals battling the COVID-19 pandemic in Wuhan.