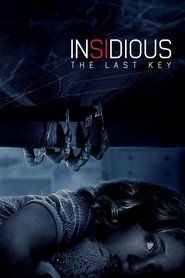 Insidious: The Last Key
Parapsychologist Elise Rainier and her team travel to Five Keys, NM, to investigate a man's claim of a haunting. Terror soon strikes when Rainier realizes that the house he lives in was her family's old home.
Movie: Insidious: The Last Key
Rated: PG-13
Genre: Horror, Mystery, Thriller
Director: Adam Robitel
Actors: Angus Sampson, Caitlin Gerard, Josh Stewart, Leigh Whannell, Lin Shaye, Spencer Locke, Tessa Ferrer
Tagline: Fear comes home.
Views: 169