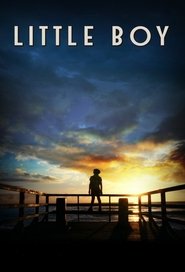 Little Boy
An eight-year-old boy is willing to do whatever it takes to end World War II so he can bring his father home. The story reveals the indescribable love a father has for his little boy and the love a son has for his father.
Movie: Little Boy
Rated: PG-13
Director: Alejandro Monteverde
Actors: Ben Chaplin, Cary-Hiroyuki Tagawa, David Henrie, Eduardo Verástegui, Emily Watson, Jakob Salvati, Michael Rapaport
Tagline: Believe the impossible.
Views: 196