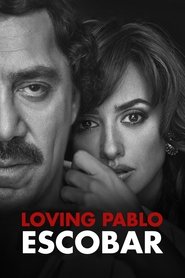 Loving Pablo
The film chronicles the rise and fall of the world's most feared drug lord Pablo Escobar and his volatile love affair with Colombia's most famous journalist Virginia Vallejo throughout a reign of terror that tore a country apart.
Movie: Loving Pablo
Rated: R
Director: Fernando León de Aranoa
Actors: David Valencia, Javier Bardem, Julieth Restrepo, Mark Basnight, Óscar Jaenada, Penélope Cruz, Peter Sarsgaard
Tagline: A gangster. A princess. The true story of a most unlikely love affair.
Views: 293