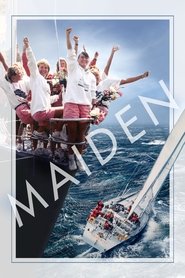 Maiden
In a moving portrait of resilience, Alex Holmes chronicles the unprecedented journey of 24-year-old Tracy Edwards and the first all-female sailing crew to enter the Whitbread Round the World Race.
Movie: Maiden
Rated: PG
Genre: Documentary
Director: Alex Holmes
Actors: Angela Heath, Frank Bough, Howard Gibbons, Jo Gooding, John Chittenden, Nancy Harris, Tracy Edwards
Tagline: They were told no because they were women. This is the true story that proved everyone wrong.
Views: 132