0
(No Ratings Yet)
Loading...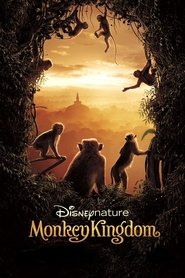 Monkey Kingdom
A newborn monkey and its mother struggle to survive within the competitive social hierarchy of the Temple Troop, a dynamic group of monkeys who live in ancient ruins found deep in the storied jungles of South Asia.
Movie: Monkey Kingdom
Rated: G
Genre: Documentary
Director: Alastair Fothergill(co-director), Mark Linfield
Actors: Tina Fey
Tagline: Adventure is in Full Swing.
Views: 164
When the Soul Cries: Trauma. Tears. Triumph
When the Soul Cries: Trauma. Tears. Triumph
This soul-stirring documentary chronicles the triumphant healing of ten Fearless Storytellers through their journey from trauma and tears to triumph. Revealing the physical, emotional and psychological trauma these women have…
(My) Truth: The Rape of 2 Coreys
(My) Truth: The Rape of 2 Coreys
Corey Feldman's message regarding the pedophilia problem in the movie business.
Red Dog
Red Dog
Country songwriter Luke Dick spent his toddler years living in the Red Dog, the rowdiest and most popular strip club in Oklahoma City. Now 30 years later, Luke has a…
Born in China
Born in China
Venturing into the wilds of China, "Born in China" captures intimate moments with a panda bear and her growing cub, a young golden monkey who feels displaced by his baby…
Rebuilding Paradise
Rebuilding Paradise
​On November 8, 2018, a spark flew in the Sierra Nevada foothills, igniting the most destructive wildfire in California history and decimating the town of Paradise. Unfolding during the year…
Dude Perfect: Backstage Pass
Dude Perfect: Backstage Pass
Best known for trick shots, stereotypes, battles, bottle flips, ping pong shots and all-around competitive fun, Dude Perfect prides ourselves in making the absolute best family-friendly entertainment possible! Welcome to…
Diving with Dolphins
Diving with Dolphins
A chronicle of the making of Disneynature's Dolphin Reef, the story of a young Pacific bottlenose dolphin named Echo. From wave surfing with dolphins in South Africa to dancing with…
Poker Queens
Poker Queens
They're beautiful, brilliant and bold enough to win millions at a so-called man's game. No woman has ever won top prize at the biggest poker tournament in the world, but…
Creating Woodstock
Creating Woodstock
For three days in August 1969, nearly a half-million young people descended upon Max Yasgur's farm in upstate New York for the rock 'n' roll event that defined a generation….
Seaspiracy
Seaspiracy
Passionate about ocean life, a filmmaker sets out to document the harm that humans do to marine species — and uncovers an alarming global conspiracy.
The Last Blockbuster
The Last Blockbuster
A documentary on the last remaining Blockbuster Video in Bend, Oregon.
On the Line: The Race of Champions
On the Line: The Race of Champions
This one-hour documentary draws on three decades of Race Of Champions archive and the personal reflections from more than 20 drivers spanning generations in the sport including Michael Schumacher, Sebastian…