0
(No Ratings Yet)
Loading...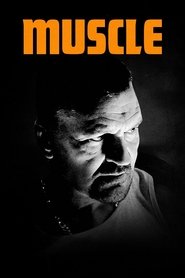 Muscle
An unhappy office worker's life is gradually taken over by Terry, his new, very hands-on personal trainer.
Movie: Muscle
Rated: N/A
Genre: Thriller
Director: Gerard Johnson
Actors: Cavan Clerkin, Craig Fairbrass, Lorraine Burroughs, Mark Stobbart, Peter Ferdinando, Polly Maberly, Sinéad Matthews
Tagline: Build Him Up, Tear Him Apart
Views: 116
You Should Have Left
Child 44
Child 44
Set in Stalin-era Soviet Union, a disgraced MGB agent is dispatched to investigate a series of child murders — a case that begins to connect with the very top of…
The Girl in the Photographs
Legend
Violation
The Canal
The Lobster
The Lobster
In a dystopian near future, single people, according to the laws of The City, are taken to The Hotel, where they are obliged to find a romantic partner in forty-five…
A Mother's Secret
A Mother's Secret
Samantha's life is turned upside down after a terrifying car accident leaves her 10-year-old daughter Cassie severely injured. Already struggling to balance her consuming work life with her deteriorating marriage…
Sleepless
Blackhat
Algorithm: BLISS
Algorithm: BLISS
Vic Beckett, a brilliant researcher, creates the ultimate App that taps into the pleasure center of the brain and transmits a feeling of nirvana to the user.
Quarantine Girl