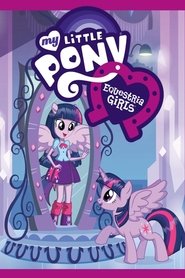 My Little Pony: Equestria Girls
Via a magic mirror, Twilight Sparkle travels into an alternate universe in order to recover a crown that was stolen from the Crystal Empire. Upon her arrival she is horrified to learn that she has turned into a human.
Movie: My Little Pony: Equestria Girls
Rated: TV-Y
Genre: Animation, Comedy, Family, Fantasy, Music
Director: Jayson Thiessen, Noelle Benvenuti(co-director)
Actors: Andrea Libman, Ashleigh Ball, Cathy Weseluck, Nicole Oliver, Tabitha St. Germain, Tara Strong
Tagline: The magic of friendship never changes.
Views: 155