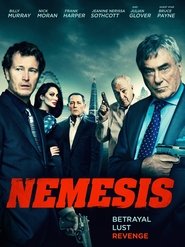 Nemesis
An underworld kingpin's past catches up with him when he returns to London, igniting an explosive chain of events which ends in revenge and murder.
Movie: Nemesis
Rated: Not Rated
Director: James Crow
Actors: Billy Murray, Bruce Payne, Frank Harper, Julian Glover, Lucy Aarden, Nick Moran, Ricky Grover
Tagline: Betrayal. Lust. Revenge.
Views: 139