0
(No Ratings Yet)
Loading...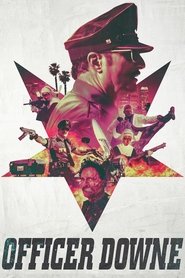 Officer Downe
A rookie cop is tasked with shadowing Officer Downe, a no-nonsense LAPD cop with regenerative powers, as he wages an ultra-violent war against the nefarious villains of Los Angeles.
Movie: Officer Downe
Rated: R
Genre: Action, Comedy, Science Fiction
Director: Shawn Crahan
Actors: Bruno Gunn, Kim Coates, Lauren Vélez, Reno Wilson, Sona Eyambe, Tracy Vilar, Tyler Ross
Tagline: Protecting. Serving. Ass kicking.
Views: 159