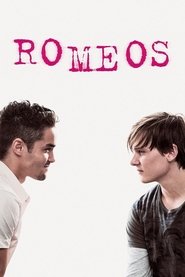 Romeos
Lukas, 20, is a prisoner in his own body. As a pre-op transgendered person, he is constantly finding himself trapped in uncomfortable, compromising positions. His best friend, Ine introduces him to the gay scene in Cologne where he meets the confident and gorgeous, Fabio. The two develop a romantic relationship that tests the boundaries of love. ROMEOS forgoes stereotypes and conventions to offer an honest and humorous examination of the most basic of human conditions: friendship, sex, and love.
Movie: Romeos
Rated: Not Rated
Director: Sabine Bernardi
Actors: Felix Brocke, Gilles Tschudi, Julia Schäfle, Liv Lisa Fries, Max Befort, Rick Okon, Silke Geertz
Tagline: How do you love someone, if you don't show who you are?
Views: 244