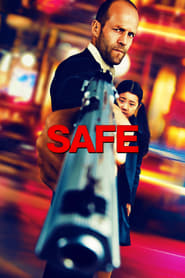 Safe
After a former elite agent rescues a 12-year-old Chinese girl who's been abducted, they find themselves in the middle of a standoff between Triads, the Russian Mafia and high-level corrupt New York City politicians and police.
Movie: Safe
Rated: R
Genre: Action, Crime, Thriller
Director: Boaz Yakin
Actors: Anson Mount, Catherine Chan, Chris Sarandon, James Hong, Jason Statham, Reggie Lee, Robert John Burke
Tagline: She has the code. He is the key.
Views: 375