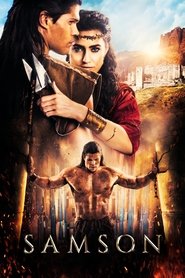 Samson
After losing the love of his life to a cruel Philistine prince, a young Hebrew with Supernatural strength defends his people, sacrificing everything to avenge his love, his people, and his God.
Movie: Samson
Rated: PG-13
Genre: Action, Adventure, Drama
Director: Bruce Macdonald, Gabriel Sabloff(co-director)
Actors: Billy Zane, Caitlin Leahy, Frances Sholto-Douglas, Jackson Rathbone, Lindsay Wagner, Rutger Hauer, Taylor James
Tagline: Chosen. Betrayed. Redeemed.
Views: 198