0
(No Ratings Yet)
Loading...
Secrets of the Saqqara Tomb
This documentary follows a team of local archaeologists excavating never before explored passageways, shafts, and tombs, piecing together the secrets of Egypt's most significant find in almost 50 years in Saqqara.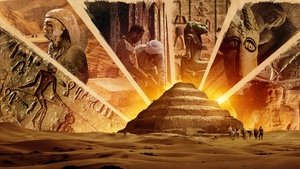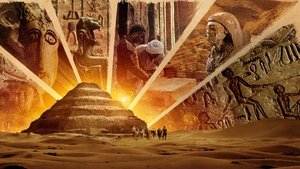 kid 90
kid 90
As a teenager in the '90s, Soleil Moon Frye carried a video camera everywhere she went. She documented hundreds of hours of footage and then locked it away for over…
Ski Bum: The Warren Miller Story
Ski Bum: The Warren Miller Story
Ski Bum: The Warren Miller Story chronicles the life and times of the legendary filmmaker who, through his annual ski films and national tours which began in the early 1950's,…
Tread
Tread
Pushed to his breaking point, a master welder in a small town at the foot of the Rocky Mountains quietly fortifies a bulldozer with 30 tons of concrete and steel…
You Cannot Kill David Arquette
You Cannot Kill David Arquette
Following his infamous championship as part of a marketing stunt for the film Ready to Rumble, David Arquette is widely known as the most hated man in pro-wrestling worldwide. Nearly…
When My Time Comes
When My Time Comes
Spurred on by the death of her husband, Peabody-award winning NPR journalist Diane Rehm crosses the country to take investigate the right-to-die movement in America.
Tickled
Tickled
Journalist David Farrier stumbles upon a mysterious tickling competition online. As he delves deeper he comes up against fierce resistance, but that doesn't stop him getting to the bottom of…
Love, Gilda
Love, Gilda
Diaries, audiotapes, videotapes and testimonies from friends and colleagues offer insight into the life and career of Gilda Radner — the beloved comic and actress who became an icon on…
Foosballers
Foosballers
Most people know foosball as the game they used to play in their parent's basement, but for some die-hard fans, foosball isn't just a game… it's a way of life….
Billie Eilish: The World's a Little Blurry
Billie Eilish: The World's a Little Blurry
This documentary offers a deeply intimate look at extraordinary teenager Billie Eilish. Award-winning filmmaker R.J. Cutler follows her journey on the road, onstage, and at home with her family as…
Highline
Highline
Five friends embark on a ten-day journey on the incredible Uinta Highline Trail in northern Utah. Together they discover adventure and explore the history of the area. Along the way,…
Bloody Nose, Empty Pockets
Bloody Nose, Empty Pockets
A portrait of the lives of a disparate group of patrons and employees at an American watering hole today.
Purple Mountains
Purple Mountains
Professional snowboarder and mountaineer Jeremy Jones has an intimate relationship with the outdoors. It's his escape, his identity, and his legacy. But over the course of his 45 years in…