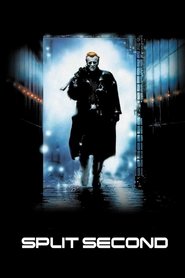 Split Second
In a flooded future London, Detective Harley Stone (Rutger Hauer) hunts a serial killer who murdered his partner and has haunted him ever since. He soon discovers what he is hunting might not be human.
Movie: Split Second
Rated: R
Genre: Horror, Science Fiction
Director: Tony Maylam
Actors: Alastair Duncan, Alun Armstrong, Ian Dury, Kim Cattrall, Michael J. Pollard, Pete Postlethwaite, Rutger Hauer
Tagline: He's seen the future. Now he has to kill it.
Views: 165