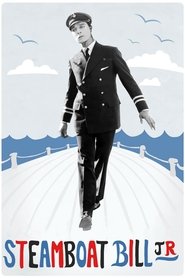 Steamboat Bill, Jr.
The just out of college effete son of a no-nonsense steamboat captain comes to visit his father whom he's not seen since he was little.
Movie: Steamboat Bill, Jr.
Rated: Not Rated
Genre: Action, Comedy, Drama, Family, Romance
Director: Buster Keaton, Charles Reisner
Actors: Buster Keaton, Ernest Torrence, James T. Mack, Marion Byron, Tom Lewis, Tom McGuire
Tagline: The Laugh Special of the Age. See It.
Views: 128