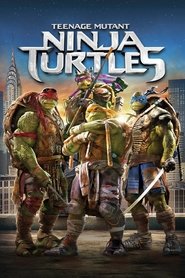 Teenage Mutant Ninja Turtles
When a kingpin threatens New York City, a group of mutated turtle warriors must emerge from the shadows to protect their home.
Movie: Teenage Mutant Ninja Turtles
Rated: PG-13
Genre: Action, Adventure, Comedy, Science Fiction
Director: Jonathan Liebesman
Actors: Alan Ritchson, Johnny Knoxville, Megan Fox, Noel Fisher, Pete Ploszek, Will Arnett, William Fichtner
Tagline: Mysterious. Dangerous. Reptilious. You've never seen heroes like this.
Views: 227