0
(No Ratings Yet)
Loading...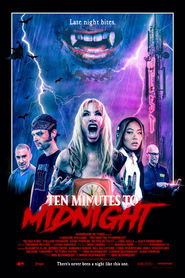 Ten Minutes to Midnight
Bitten by a rabid bat, a late-night radio host terrorizes her co-workers as she slowly transforms into a vampire.
Movie: Ten Minutes to Midnight
Rated: Not Rated
Genre: Horror
Director: Erik Bloomquist
Actors: Adam Weppler, Alice Kremelberg, Caroline Williams, Greg Balla, Nicholas Tucci, Nicole Kang, William Youmans
Tagline: There's never been a night like this one.
Views: 152