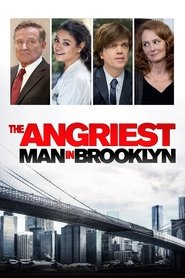 The Angriest Man in Brooklyn
After learning that a brain aneurysm will kill him in about 90 minutes, a perpetually unhappy man struggles to come to terms with his fate and make amends with everyone he has ever hurt.
Movie: The Angriest Man in Brooklyn
Rated: R
Director: Phil Alden Robinson
Actors: Isiah Whitlock Jr., James Earl Jones, Melissa Leo, Mila Kunis, Peter Dinklage, Richard Kind, Robin Williams
Tagline: Everyone has a bad day. Henry has one every day.
Views: 84