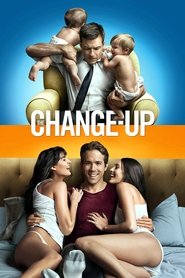 The Change-Up
Dave is a married man with two kids and a loving wife, and Mitch is a single man who is at the prime of his sexual life. One fateful night while Mitch and Dave are peeing in a fountain when lightning strikes, they switch bodies.
Movie: The Change-Up
Rated: R
Genre: Comedy
Director: David Dobkin
Actors: Alan Arkin, Jason Bateman, Leslie Mann, Mircea Monroe, Olivia Wilde, Ryan Reynolds, Sydney Rouviere
Tagline: Who says men can't change?
Views: 119