0
(No Ratings Yet)
Loading...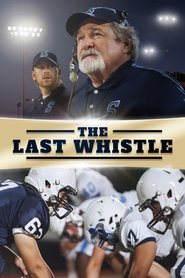 The Last Whistle
A high school football coach struggles with the fallout after one of his players dies onfield during practice.
Movie: The Last Whistle
Rated: PG
Director: Rob Smat
Actors: Brad Leland, Eric Nelsen, Fred Tolliver Jr., Jim O'Heir, Les Miles, Sainty Nelsen, Tyler Perez
Tagline: Sometimes to win you have to lose it all.
Views: 134