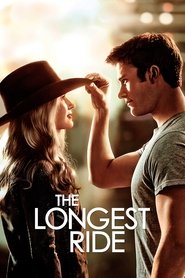 The Longest Ride
The lives of a young couple intertwine with a much older man as he reflects back on a lost love while he's trapped in an automobile crash.
Movie: The Longest Ride
Rated: PG-13
Director: George Tillman Jr.
Actors: Alan Alda, Britt Robertson, Jack Huston, Lolita Davidovich, Melissa Benoist, Oona Chaplin, Scott Eastwood
Tagline: Two couples. Two love stories. One epic tale.
Views: 159