0
(No Ratings Yet)
Loading...
The Way I See It
Former Chief Official White House Photographer Pete Souza's journey as a person with top secret clearance and total access to the President.
Movie: The Way I See It
Rated: PG-13
Genre: Documentary
Director: Dawn Porter
Actors: Barack Obama, Donald Trump, Melania Trump, Michelle Obama, Pete Souza, Samantha Power, Susan Rice
Tagline: Finding his voice through the power of photos.
Views: 72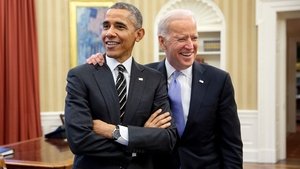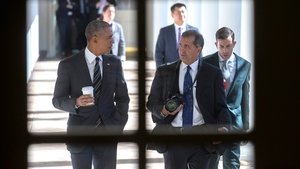 Spaceship Earth
Spaceship Earth
In 1991 a group of countercultural visionaries built an enormous replica of earth's ecosystem called Biosphere 2. When eight "biospherians" lived sealed inside, they faced ecological calamities and cult accusations….
Bombshell: The Hedy Lamarr Story
Bombshell: The Hedy Lamarr Story
The life and career of the hailed Hollywood movie star and underappreciated genius inventor, Hedy Lamarr.
Ghost Strata
Ghost Strata
Filmed in various places over the globe, Ghost Strata explores the differing scales of impact that humanity's presence has on the earth in the past, present and into the future….
Secrets of the Saqqara Tomb
Secrets of the Saqqara Tomb
This documentary follows a team of local archaeologists excavating never before explored passageways, shafts, and tombs, piecing together the secrets of Egypt's most significant find in almost 50 years in…
Vietnam: Fast Forward
Vietnam: Fast Forward
After years of war and occupation, a new generation of inspiring entrepreneurs sets out to pursue their personal dreams while pushing Vietnam forward onto the world stage.
Dina
Dina
Dina, an outspoken and eccentric 49-year-old in suburban Philadelphia, invites her fiancé Scott, a Walmart door greeter, to move in with her. Having grown up neurologically diverse in a world…
Western Stars
Western Stars
The incomparable Bruce Springsteen performs his critically acclaimed latest album and muses on life, rock, and the American dream, in this intimate and personal concert film co-directed by Thom Zimny…
Tiger Woods: Chasing History
Tiger Woods: Chasing History
"Tiger Woods: Chasing History" is a 2019 sports documentary that chronicles Tiger Woods' legendary career, and examines his chances of passing Sam Snead's record of 82 PGA TOUR victories. The…
The Sunshine Makers
The Sunshine Makers
The story of Nicholas Sand and Tim Scully, the unlikely duo at the heart of 1960s American drug counter-culture. United in a utopian mission to save the planet through the…
Beyond Weight Loss: Breaking the Fat Loss Code
Beyond Weight Loss: Breaking the Fat Loss Code
A documentary that takes a hard look into the world of sustainable weight loss by exposing the fraud and deceit of the diet industry and our government. Find out the…
Welcome to Chechnya
Welcome to Chechnya
This searing investigative work shadows a group of activists risking unimaginable peril to confront the ongoing anti-LGBTQ program raging in the repressive and closed Russian republic. Unfettered access and a…
Interreflections
Interreflections
In a quest for a new, more humane society, a counter-culture revolution takes the world by storm. In the first of the InterReflections Trilogy, we look back to the modern…