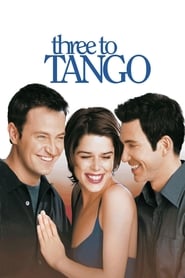 Three to Tango
Oscar and Peter land a career-making opportunity when a Chicago tycoon chooses them to compete for the design of a cultural center. The tycoon mistakenly believes that Oscar is gay and has him spy on his mistress Amy. Oscar goes along with it and ends up falling in love with Amy.
Movie: Three to Tango
Rated: PG-13
Director: Damon Santostefano
Actors: Bob Balaban, Cylk Cozart, Dylan McDermott, John C. McGinley, Matthew Perry, Neve Campbell, Oliver Platt
Tagline: All's fair in the war of love.
Views: 238