0
(No Ratings Yet)
Loading...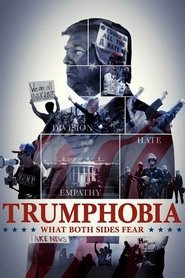 Trumphobia: What Both Sides Fear
Donald J. Trump's fervent supporters and scared opponents were affected by Trump's rhetoric and the media's interpretation, increasing a dangerous political division. Now, It's time for them to stop and listen to each other or push harder until they crash America's democracy.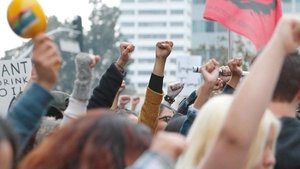 Stockton on My Mind
Stockton on My Mind
The story of Mayor Michael Tubbs through his first term in office as he tirelessly advances his innovative proposals for a city at a turning point.
The Phenomenon
The Phenomenon
This documentary examines unidentified aerial phenomenon. With testimony from high-ranking government officials, and NASA Astronauts, Senator Harry Reid says it "makes the incredible credible."
Black Art: In the Absence of Light
Black Art: In the Absence of Light
An introduction to the work of some of the foremost Black visual artists working today, inspired by the late David Driskell's landmark 1976 exhibition, "Two Centuries of Black American Art."
Seymour: An Introduction
Seymour: An Introduction
Ethan Hawke directs this intimate documentary portrait of classical pianist, composer, author, teacher and sage Seymour Bernstein.
The Bridge
The Bridge
The Bridge is a controversial documentary that shows people jumping to their death from the Golden Gate Bridge in San Francisco – the world's most popular suicide destination. Interviews with…
Dina
Dina
Dina, an outspoken and eccentric 49-year-old in suburban Philadelphia, invites her fiancé Scott, a Walmart door greeter, to move in with her. Having grown up neurologically diverse in a world…
Trophy
Trophy
This in-depth look into the powerhouse industries of big-game hunting, breeding and wildlife conservation in the U.S. and Africa unravels the complex consequences of treating animals as commodities.
Harry Benson: Shoot First
Harry Benson: Shoot First
What we know today about many famous musicians, politicians, and actresses is due to the famous work of photographer Harry Benson. He captured vibrant and intimate photos of the most…
Making Waves: The Art of Cinematic Sound
Making Waves: The Art of Cinematic Sound
An exploration of the history, artistry and emotional power of cinema sound, as revealed by legendary sound designers and visionary directors, via interviews, clips from movies, and a look at…
Billie Eilish: The World's a Little Blurry
Billie Eilish: The World's a Little Blurry
This documentary offers a deeply intimate look at extraordinary teenager Billie Eilish. Award-winning filmmaker R.J. Cutler follows her journey on the road, onstage, and at home with her family as…
Beyond Weight Loss: Breaking the Fat Loss Code
Beyond Weight Loss: Breaking the Fat Loss Code
A documentary that takes a hard look into the world of sustainable weight loss by exposing the fraud and deceit of the diet industry and our government. Find out the…
Born to Be Wild
Born to Be Wild
Born to Be Wild observes various orphaned jungle animals and their day-to-day behavioural interactions with the individuals who rescue them and raise them to adulthood. The film unfurls in two…