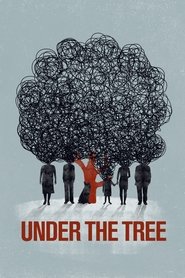 Under the Tree
When Baldwin and Inga's next door neighbours complain that a tree in their backyard casts a shadow over their sundeck, what starts off as a typical spat between neighbours in the suburbs unexpectedly and violently spirals out of control.
Movie: Under the Tree
Rated: Not Rated
Director: Hafsteinn Gunnar Sigurðsson
Actors: Dóra Jóhannsdóttir, Edda Björgvinsdóttir, Lára Jóhanna Jónsdóttir, Selma Björnsdóttir, Sigurður Sigurjónsson, Steinþór Hróar Steinþórsson, Þorsteinn Bachmann
Tagline: Two Families. One Tree. A Bloody Mess.
Views: 121