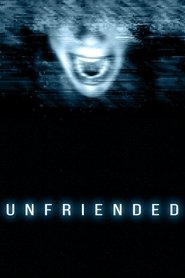 Unfriended
While video chatting one night, six high school friends receive a Skype message from a classmate who killed herself exactly one year ago. At first they think it's a prank, but when the girl starts revealing the friends' darkest secrets, they realize they are dealing with something out of this world, something that wants them dead.
Movie: Unfriended
Rated: R
Director: Levan Gabriadze
Actors: Courtney Halverson, Heather Sossaman, Jacob Wysocki, Moses Storm, Renee Olstead, Shelley Hennig, William Peltz
Tagline: Online, your memories last forever. But so do your mistakes.
Views: 200