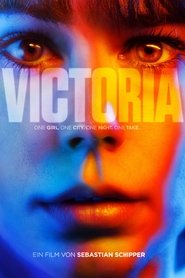 Victoria
A young Spanish woman who has newly moved to Berlin finds her flirtation with a local guy turn potentially deadly as their night out with his friends reveals a dangerous secret.
Movie: Victoria
Rated: Not Rated
Director: Sebastian Schipper
Actors: André Hennicke, Burak Yigit, Franz Rogowski, Frederick Lau, Laia Costa, Lena Klenke, Max Mauff
Tagline: One City. One Night. One Take.
Views: 229