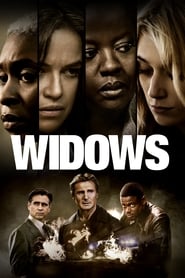 Widows
A police shootout leaves four thieves dead during an explosive armed robbery attempt in Chicago. Their widows have nothing in common except a debt left behind by their spouses' criminal activities. Hoping to forge a future on their own terms, they join forces to pull off a heist.
Movie: Widows
Rated: R
Director: Steve McQueen
Actors: Colin Farrell, Cynthia Erivo, Elizabeth Debicki, Liam Neeson, Michelle Rodriguez, Robert Duvall, Viola Davis
Tagline: Left with nothing. Capable of anything.
Views: 286